You are here: Home | Sept 2006 Search Trip Unidentified American Crash Site (R-2800 Engine)
Unidentified American Crash Site (R-2800 Engine) on Yap Island
(Discovered Septmeber 2006))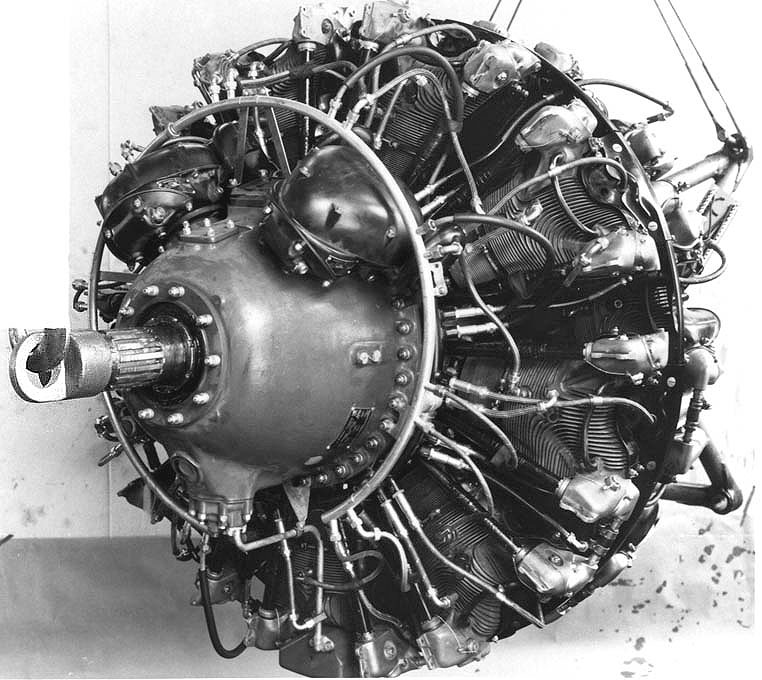 New R-2800-18 Engine

We located the following 18 cylinder American R-2800-18 engine on land during our September 2006 search trip. It was apparent from the beginning that we were dealing with an R-2800 American engine from either a Marine Corsair or a Navy Hellcat. Although we searched for other wreckage that was reported to be in the area, we only found the engine. The engine was in rough shape and had been partially submerged over the years. We located some generic casting numbers but it's unlikely we located any numbers that will allow us to match engine to a particular aircraft. At best we hope to identify the type of plane so we can match the engine up with losses reported near this location on Yap. In addition, the villagers in the areas stated that pieces of the plane had been used over the years by villagers to build their homes and other essential items. The villagers also shared the oral history that the pilot survived the crash and was being cared for in the village until the Japanese arrived. The Yapese advised the wounded pilot was immediately killed by the Japanese and buried. We have no way of validating this story.

Please feel free to send comments and questions to Pat Ranfranz: pat@missingaircrew.com

Click on a thumbnail image below to view the full sized image.
| | | | | |
| --- | --- | --- | --- | --- |
| DSC02670 | DSC02671 | DSC02672 | DSC02673 | DSC02674 |
| DSC02675 | DSC02676 | DSC02677 | DSC02678 | DSC02679 |
| DSC02680 | DSC02681 | DSC02682 | DSC02683 | DSC02684 |
| DSC02685 | DSC02686 | | | |
Searching for an American Plane in a Mangrove: The following pictures show us searching for the wreckage of an American plane that crashed in a mangrove swamp near the rusted Japanese barges in the pictures. Yapese villagers said the plane crashed into the mangrove and the pilot was killed. We searched for the plane using snorkels in about 3-5 feet of water for a number of hours without success. We returned the following day and searched the land near the village. We located the engine above about a ½ mile away from the mangrove locations. It's possible the two sites are connected, however, we did not locate enough wreckage to identify the plane.
| | | |
| --- | --- | --- |
| DSC02657 | DSC02658 | DSC02660 |
| DSC02661 | DSC02662 | |
Copyright Notice: All images and text on this website are protected by U.S. and International Copyright Law. No images or text should be copied, downloaded, transferred, or reproduced without the written consent of Patrick Ranfranz and the Missing Air Crew Project. Please email Pat at: pat@missingaircrew.com
Submit comments about this site
Follow the Missing Air Crew Project On:


PIN IT
Web Site Terms of Use: This web site authorizes you to view materials solely for your personal, non-commercial use. You may not sell or modify the material or reproduce, display, distribute, or otherwise use the material in any way for any public or commercial purpose without the written permission of the web site owner. pat@missingaircrew.com